Fence Post Donuts For A No-Dig Vinyl Fence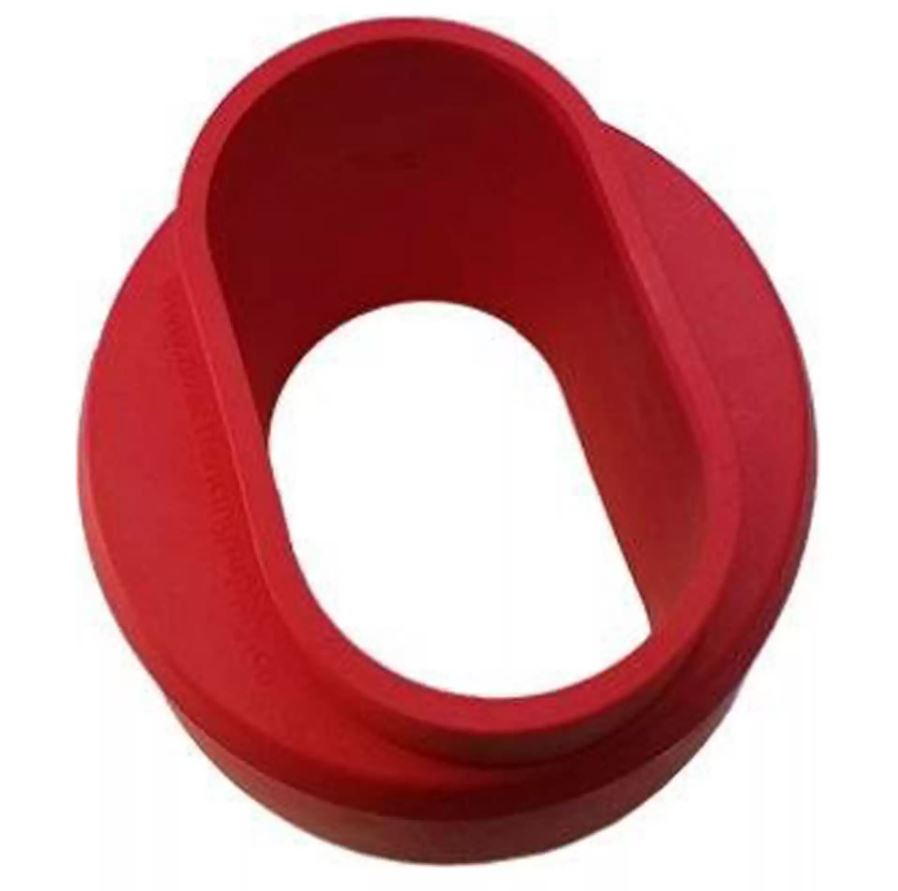 So, picture this: you're excited to start setting up your vinyl fence, but there's one problem: an existing chain link fence is already in place. While you may think you'll need to remove the entire chain link fence, installing a vinyl fence on top of the existing chain link pipe is much easier. Fence post donuts make the process more accessible and offer stability when placing vinyl posts on top of metal pipes.
What Are Fence Post Donuts?
If you're already dreaming about your favorite food donut, fence post donuts are made in the same shape but are used to provide stability to the vinyl fencing that goes on top of metal tubing. There is both an inner and outer ring that helps keep metal tubing in place. The outer ring is installed with the cogs facing down, and the outer ring must face up during placement.
What Are The Pros And Cons Of Installing Vinyl Sleeves On Top Of Chain Link Metal Post
The cons of installing a vinyl fence on top of a chain link fence pipe include the following:
You'll need to make sure the rail and sleeves of your vinyl fence are the exact same size as your chain link fence.
Your existing posts need to be at least 3 feet in the ground. If they are not, this could cause an unstable vinyl fence.
If your posts are unstable due to water or other weather elements, you must dig holes around the posts and pour a concrete mix to stabilize them.
Some of the pros of installing a vinyl fence on top of a chain link fence pipe are:
You won't need to remove the post from the concrete and start a new fence installation.
Metal pipes will help stabilize your vinyl fence and provide less shakiness.
Some contractors state this is the best way to install a vinyl fence.
Vinyl fence donuts offer durability and keep your vinyl sleeves in place.
No-digging is required when using this method.
What If I Need A Heavy-Duty Vinyl Fence Donut?
If you're looking for a heavy-duty donut, the Red Heavy Duty Vinyl Fence Post Donut is the top-of-the-line donut that allows for variation within a fence system. This heavy-duty donut will get the job done if you want the best way to attach a vinyl sleeve to a metal post. Just slip the collar assembly on the post, and that's it.
---
Interested in learning more about fence post donuts and other no-dig methods? Please view our selection of informative articles below: