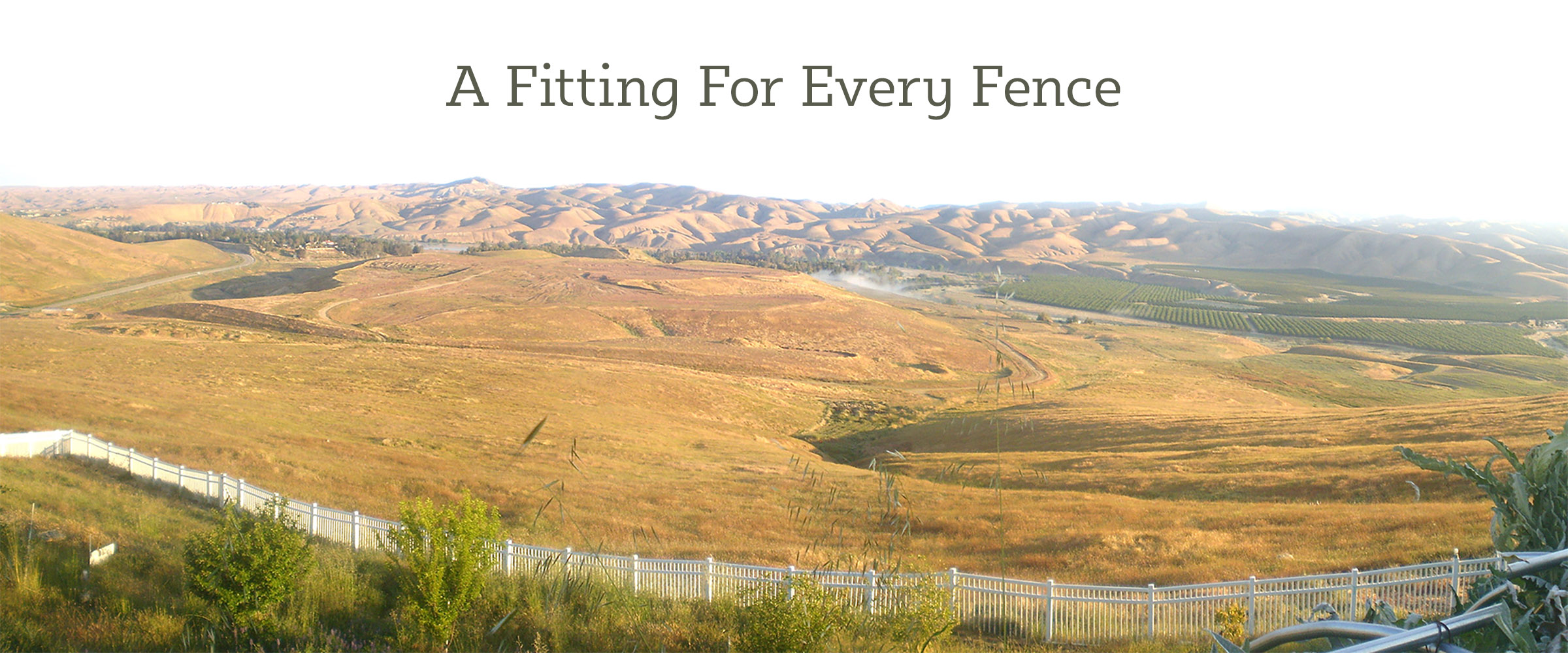 VinylFenceFittings.com is devoted to delivering your gorgeous vision. Bringing you the highest quality vinyl fence products at unbeatable prices is simply what we do. We strive to be the industry leader and supplier of all your fence needs; whether you're shopping for post caps, ADA railing components, or the tools to install a new fence, we've got you covered. We offer many fence accessories, tools, decorative accents, and hardware to get the job done. Vinyl Fence Fittings will make building a fence affordable, worthwhile, and long-lasting for years to come.
Vinyl Fence is rapidly becoming a popular alternative for perimeter security. Vinyl Fencing is a perfect solution for your fencing needs, whether it's for adding a touch of class, improving perimeter security, or adding a layer of privacy to your yard. A vinyl fence is an excellent option for durability, requires minimal maintenance, low cost, is customizable for personal style and taste, and is easy to install. Vinyl Fence is made from high-quality PVC material, which reduces the required maintenance and hazards from toxic weathering chemicals, splinters, and nails compared to wood or metal fences. Adding a vinyl fence is cost-effective and low-maintenance but provides you with a beautiful, custom perimeter.
Vinyl Fence Fittings, Post Caps, And Installation Tools
Resources, How To's, & Expertise
At VinylFenceFittings.com, we provide decades of experience in the fence and fence accessory industry. We have assembled an extensive list of manuals, how-to and installation guides, and informational pages designed to simplify the buying process without compromising the wide variety of options we proudly offer.
Visit The Hub Or Explore Our Quick Links:
Browse our Resource Section for the latest information regarding our products, options, and best practices for orders.
Learn About Us
VinylFenceFittings.com is part of the DF Supply Family established in 1982. Our incredible team of highly skilled professionals are passionate about our products and providing you with top of the line resources and tools to build or enhance your residential or commercial structure. Attentively serving our customers' needs for over thirty years, we offer below-market prices on incredibly detailed, durable vinyl fence products. We are committed to upholding the highest standard of excellence and care for our customers and our high-quality vinyl fence products.
Vinyl Fence Fittings offers top quality fencing accessories at wholesale prices. With our huge selection of post caps, skirts, ADA railing, decorative accents, tools and more, you're sure to find just the right accessories to complement your fence. Whether you're in need of rooks to stabilize your deck or parts to construct an ADA compliant handrail, we're proud to be your one-stop-shop for all vinyl fence fittings. Achieve the design of your dreams and reach out to one of our sales representatives by calling toll free at (888) 378-1189 or by emailing us at Sales@VinylFenceFittings.com to learn more about us and what we offer. We are always happy to help with any questions or concerns you may have!
Store Information:
Toll-Free: (888) 378-1189
Local: (330) 650-9226
Fax: (330) 650-9004
Office Location: 8500 Hadden Road Twinsburg, OH 44087
Hours: Monday - Thursday 8:00 am - 6:00 pm EST; Friday 8:00 am - 5:00 pm EST